August is packed full of festivals and with so much choice it can be hard to decide. We've done all the hard work for you – here's our pick of the best!



Shakespeare Festival at Hamlet's Castle
Kronborg Castle
1-21st August


Kronborg Castle in Helsingør, otherwise known as Hamlet's Castle, celebrates whole month of Shakespeare with a series of indoor and outdoor performances inspired by the bard. The programme features various interpretations of Hamlet including an outdoor film screening of Laurence Olivier's classic version, a modern retelling by UK theatre company Flute, and a Scandanavian operatic version, as well as other Shakespearean plays.
Join CulturePie's Culture Club, where we will be making a trip to see Two Gentlemen of Verona on August 12th. Find out more here!

Outdoor Cinema
Fælledparken and Kongens Have
1-12th August


There's loads of free outdoor cinema taking place around the city this August. Check out Zulu's five day programme, and Cinemateket's events featuring a main film plus music and quizzes to keep you entertained from early evening onwards.
Strøm
Various locations
6-13th August


For the 10th year in a row Strøm celebrates electronic music with a festival that combines new, innovative electronic music and events in unique locations round the city. Fall alseep in a church to the sounds of specially composed 'sleep concert', check out an amazing array of soundsystems-on-wheels as they cycle around the city during the 'sound cycle parade', and watch Daft Punk's new film in nordvest's hippest new urban outdoor space under Bispeengbuen.

Copenhagen Pride Week
Various locations
16-21st August


Copenhagen Pride Week 2016 takes off on Tuesday 16th and continues throughout the week with free concerts, events, entertainment and debates. The full programme of events will be announced soon. The week will end with the Pride Parade taking over the streets on Saturday 20th – everyone is welcome to join!

Bredgade Open
Bredgade
19th August


The start of the new cultural season begins on Bredgade with private views, design and art experiences as well as food and refreshments along Bredgade. A number of locations along the street open their doors to the public for art, culture and design experiences – free for everyone.

Swing Dance Festival
Papirøen
28th August


Papirøen experiences a swing dance takeover this August, with a day of dance classes, retro hair dressing, swing dance competitions, djs and more! The whole day is free and all the dancing will be accompanied by a live Swing Orchestra!

CulturePie's Culture Club!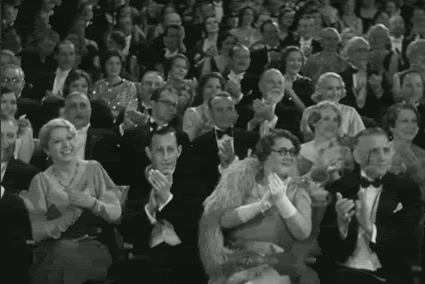 Want to meet more people interested in theatre, music and cultural events? Join our monthly get-together – to meet up and go to a performance together! The performances are in English, or non verbal, and if you are interested, click here for updates or email carol@culturepie.dk for details!