It's that time of the year when the city is taken over for a night like no other – Culture Night! We know the choice can be a bit overwhelming, with so many events and things to see and do – so we made you a handy shortlist of our recommendations! Enjoy your night and let us know what you got up to! Buy your Culture Pass in advance here.

A Collage of Art and Music- Selvhenter Concert and Visual Gastronomy
Overgaden Gallery, Overgaden Neden Vandet 17, 1414 Copenhagen K
1830-2200
Using Mette Winckelmann's current exhibition Come Undone, Overgaden will be transformed in to a visual and sensory wonderland. Equipped with trombone, violin, saxophone and drums the all-female quintet Selvhenter will perform their uncompromising, boundless energetic sound in dialog with the exhibition and space. Meanwhile Smag & Rum will provide a both aesthetic and surprising gastronomic experience inspired by Mette Winckelmann's works.

Aquasounds – underwater concert
Hillerødgade Bad og Hal, Sandbjerggade 35, 2200 Copenhagen N
2000-2300
String quartet Halvcirkel have found an unique venue for Culture Night – underwater in a swimming pool! Bring your swimming costume, jump in and enjoy an experience like no other, complemented by specially designed light installations by Nikolaj Agervold.

Sidewalk x Kihoskh All classic Skate Concert
Enghave Plads 10, 1670 Copenhagen V
1800-2200
For the first time ever SIDEWALK and KIHOSKH presents an all classic skate contest on Enghave Plads! 30 of the best skaters will be invited to participate in the competition. For those of us who wish to just spectate, there will be good tunes, cocktails, coffee and snacks available. Put on your best autumn jacket and come join us for some serious skateboard action in October.

Kulturnatten 16 x 15 minutes
Politikens Boghallen, Rådhuspladsen 37, 1785 Copenhagen K
1800-2200
A new cultural space is opening up in the up and coming area of Every 15 minutes a new author, publisher, playwright, musician will perform. Pretty straightforward right?!

Oysters and Champagne
Torvehallerne, Frederiksborggade 21, 1360 Copenhagen K
1800-2200
Oysters and champagne sound as good a way as any to start your Culture Night! Call by Torvehallerne to try a couple of delicious Bretagne oysters with a glass of champagne for just 35kr.

The Secrets of the Central Library
Krystalgade 15, 1172 Copenhagen K
1900-midnight
Go behind the scenes and deep underground for a variety of unique and intimate experiences with authors, entrepreneurs and special secrets in Central Library's basement. Each room is curated by a special guest including Golden Days festival, the Human Library and Gin & Gender, who have been given free rein to create small, intense experiences in their own special space.

Kulturnat i Baghaven
Øen Mimersgade (opposite number 60), 2200 Copenhagen N
1900-2300
Øen, DITwerk and KulturN invite you to Culture Night in the backyard. Transforming the former tram depot with live visuals and electronic improvisations reinterpreting the history and future of the area in light and sound. Later, there will be a live concert at Øen with Norwegian group HLLW. Hot and cold refreshments served from 1900.

Exhibition, Music and Cheese
Den Frie Udstillingsbygning, Oslo Plads 1, 2100 Copenhagen Ø
1700-2330
This Culture Night, Den Frie Udstillingsbygning will open Mika Rat's spectacular exhibition 'Cheese'. A work which, with its immediacy and surreal and humorous process encourages dialogue and reflection with the audience and discussions about the relationship between cultural encounters, globalization and gender policy. There will be a series of talks, tours and performances throughout the evening and you can explore the exhibition with a complementary glass of wine, and a cheese board- of course!

Assistens Culture Centre
Kapelvej 4, 2200 Copenhagen N
1800-2300
A night of Shakespeare in the churchyard. Theatre, spirits, ghosts, fairies, strange animals and other creatures from Shakespeare's universe will fill the cemetery, in commemoration 400 years of Shakespeare's death. Throughout the evening there will be theatre, music, performances, tours, light installations and more for you to explore.

CulturePie's Culture Club!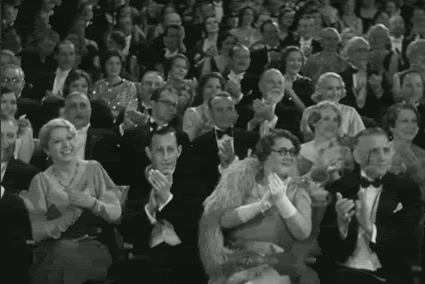 Want to meet more people interested in theatre, music and cultural events? Join our monthly get-together – to meet up and go to a performance together! The performances are in English, or non verbal, and if you are interested, click here for updates or email carol@culturepie.dk for details!