We are now entering Danish 'Sensommer'- that point somewhere between summer and autumn, where we all try to make the most of being outside while we can. Here's our guide to making the most of the month ahead in the city!



CPH Alt
2-4th September


Alt_Cph is Copenhagen's experimental art fair, focusing on artist-run initiatives, hosted by Fabrikken – The Factory of Art & Design. In 2016 Copenhagen's alternative art fair Alt_Cph will showcase some of the city's most innovative and interesting platforms and initiatives working beyond the scope of the conventional artist-run space.

Byhavefestival Nørrebro
1-4th September


Nørrebro Urban Garden Festival invites everyone inside the district's many roof gardens, backyards, gardens and green laboratories! Get inspiration on how to grow in the city, taste an herbal cocktail or a green juice, make a Japanese hanging garden, hang out in a roof garden, soak up the morning yoga and learn about permaculture – and don't forget to check out what's sure to be an awesome afterparty in Nordvest's Lurendrejeren!


Zulu International Comedy Festival
1-11th September


Zulu's international comedy festival returns to Copenhagen this month, featuring 10 days of local and award winning international comedians. Join our Culture Club trip to see the award winning UK comedian Josie Long perform at Lygten Station on Monday September 5th!


SydhavnsGade Opening
17th September

A new cultural space is opening up in the up and coming area of Sydhavn lead by SydhansGade – a group of young, dedicated individuals who aim to create new cultural facilities-music, theatre, art, gastronomy, physical activity, and more-targeted young people in Sydhavn. Find out more about the plans for the space, as well as enjoying a range of activities, workshops, community dinner and dancing.


Copenhagen Maker
23-25th September

Feeling creative? Check out Copenhagen Maker – a new festival for Maker and DIY culture, crafts, technology, and design, created in collaboration with the Danish maker community. The programme contains an extensive range of workshops, activities and talks – find out about drones and robots, DIY Solar panel mobile chargers, biohacking, Virtual Reality and much more!

CulturePie's Culture Club!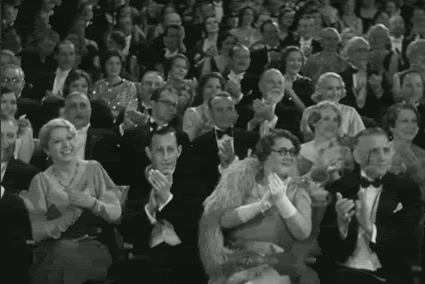 Want to meet more people interested in theatre, music and cultural events? Join our monthly get-together – to meet up and go to a performance together! The performances are in English, or non verbal, and if you are interested, click here for updates or email carol@culturepie.dk for details!